Biography
I am a Halifax-based artist who makes a range of minimal wheel-thrown and hand-built ceramics. Born in Saint John, I began my career after studying ceramics at the Nova Scotia School of Art and Design. Since then, I have been a practicing artist and pottery instructor.
My current collection of work incorporates a modern spin on traditional techniques, applying it to functional forms that are usable in everyday life.

I am currently creating works in small batches. Each item is built, thrown and glazed by hand, so no two are exactly alike.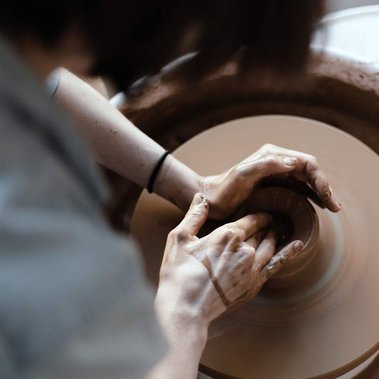 Artist Statement
The importance of craftsmanship and the handmade informs my practice as an artist. By focusing on techniques and materials, my work invites the viewer to find poetic meaning in everyday life.
Inspired by the Japanese concept of wabi-sabi, my pieces are notable for their imperfect finish and tactile nature that cannot be recreated by machine.
Chance plays an important role in my work, as glazes and textures combine to produce unexpected results.
This sample portfolio website uses work from the following artists and photographers:
Cristina Matos Albers, Juliet Furst, Tom Crew